Mikkola smoke sauna situated in Lempäälä inshore Tampere, from which driving time is less then half an hour. From Helsinki city it is less than one and half hours of driving.
Renting facilities:
Smoke Sauna 15-20 p, separate shower room and dressing room
Smoke Croft 10-40 p
Dugout Sauna 8-10 p
Grill hut / tepee for example for grilling sausages
Korve mountain bivouac shelter
Unite work and relaxation: have your meetings in our accommodation and after enjoy relaxing steam in our smoke sauna. Catering service is organized easily with us. Accommodation is suitable for meetings of 20 people and all needed tools can be found there. International Smoke Sauna Club has chosen our saunas as the best smoke saunas company of the year 2005.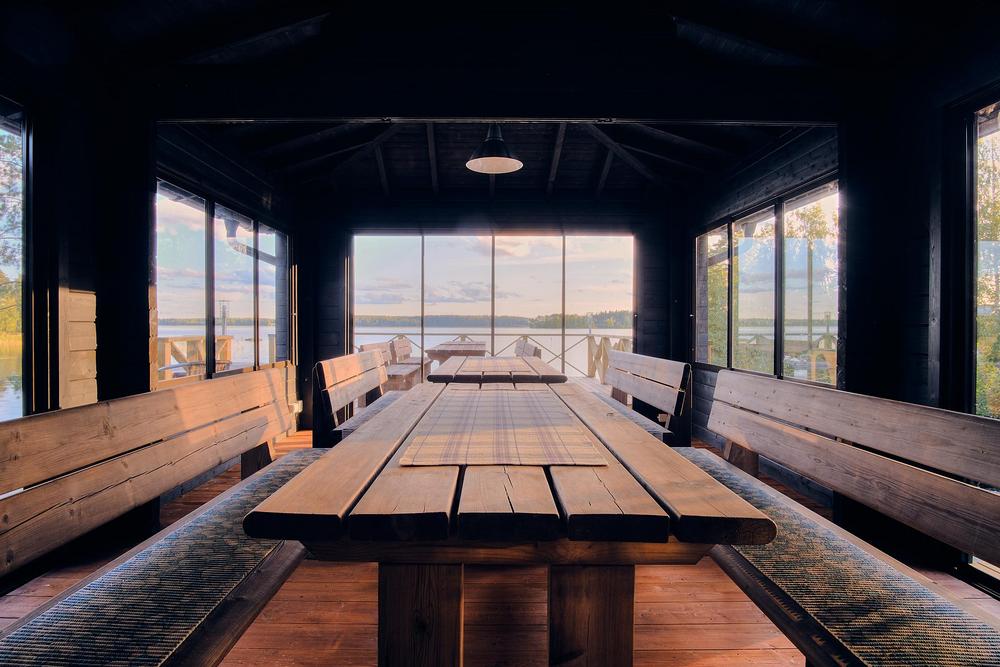 In Mikkola you can enjoy our home cooking food that is definitely fresh and tasty. The menu is for example smock salmon, herbal rise, veggie gratiini, green salad, cheese-melon salad and berry dream.
Mikkola smoke sauna situated in Lempäälä with good communications near to the Helsinki-Tampere highway.
Mikkola smock sauna belongs to the Finnish Countryside Tourism Entrepreneur Association and it had been given Best in the Province -brand.