Smoke sauna is a part of old Finnish tradition, without being old fashion. Magic of a smoke sauna hides in heating, which lasts at least for five or six hours. Careful and bland heating guaranties long and relaxing steam. The softness of the steam depends on that no more wood would be added during the sauna. Smoke sauna is also ventilated before going into sauna, so that you will not suffer from smoke.
We also organize catering service. You can choose from our example menu or create your own menu, just how you like it.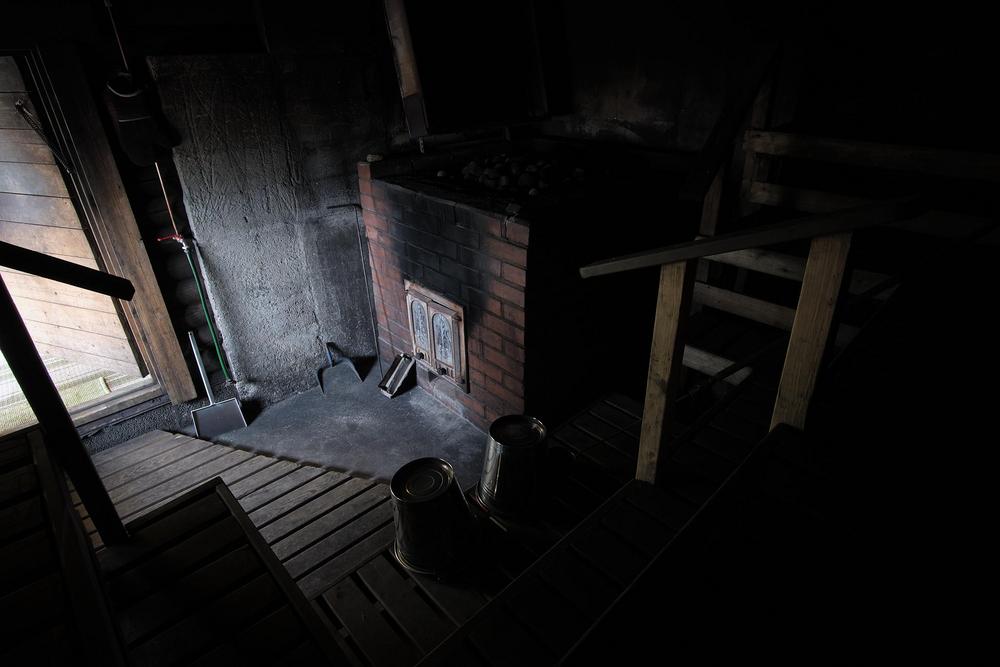 In Mikkola smoke sauna there is room for 15-20 persons at a time. Also in smoke sauna you can find sauna hut with newish shower facilities and dressing room. In sauna vacation you can also bathe in 8 person bath barrel.
Swimming in a hole in the ice is very popular activity nowadays, and there is no surprise in that, because medical examination already proved positive outcome for health from it. Not only swimming in a hole in the ice improves circulation of blood, it also slows down skin ageing. Also stress goes away while you are swimming in a hole in the ice. In Mikkola there are the good chances to swim in a hole in the ice in the winter. And during the summer you always can plop into refreshing Saint Lake (Pyhäjärvi).
Mikkola Smoke Sauna has been rewarded as a best company smoke sauna in a year 2005.
For a smaller group of 8 to 10 people there is also a Dugout Sauna